Portugal's second city, Porto, has been gaining popularity among travellers over the past couple of years. Rightfully so, because Porto is a fantastic city for a weekend trip. It's a colourful city with a beautiful historical city centre and some of the most famous wineries in the world. Discover what else makes Porto so special in this complete Porto travel guide.

In order to make this Porto travel guide as complete as possible, I've divided it into four sections. Click to links below to skip to the topic you want to read about, or simply keep scrolling to read all of it!
How to get around – What to do – What to eat – Where to eat
How to get around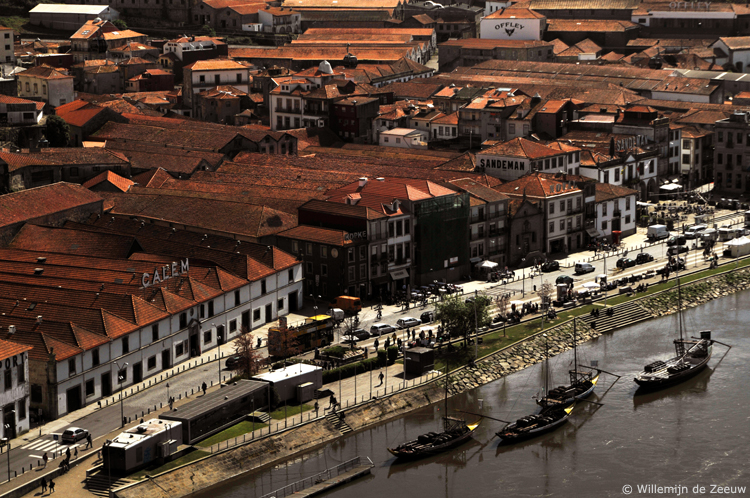 When you visit Porto, you will probably arrive by plane at Aeroporto Francisco Sá Carneiro, usually simply called Porto Airport in English. If you're travelling by train, you will most likely arrive at Campanha Station (Estação Ferroviária de Porto-Campanhã). International trains arrive at this station, as well as the trains from Lisbon. Whether you are arriving in Porto by plane or by train, the metro will take you straight into the heart of the city. The old city centre is conveniently compact. Once you arrive there, the best way to explore is on foot. There are some steep hills, but the climb is well worth it.
What to do in Porto
1. Walk around and admire the views


Just walking around the historical city centre will keep you occupied for a while. Cross the top level of the double-decked Dom Luís I bridge on foot for one of the best views in the city. If you want a view that includes this beautiful bridge, walk up to the Serra do Pilar monastery. Looking towards the southern half of the city, it's great fun to search the rooftops for world famous port wine brand names. The longer you look, the more names you'll discover.
2. Visit a wine cellar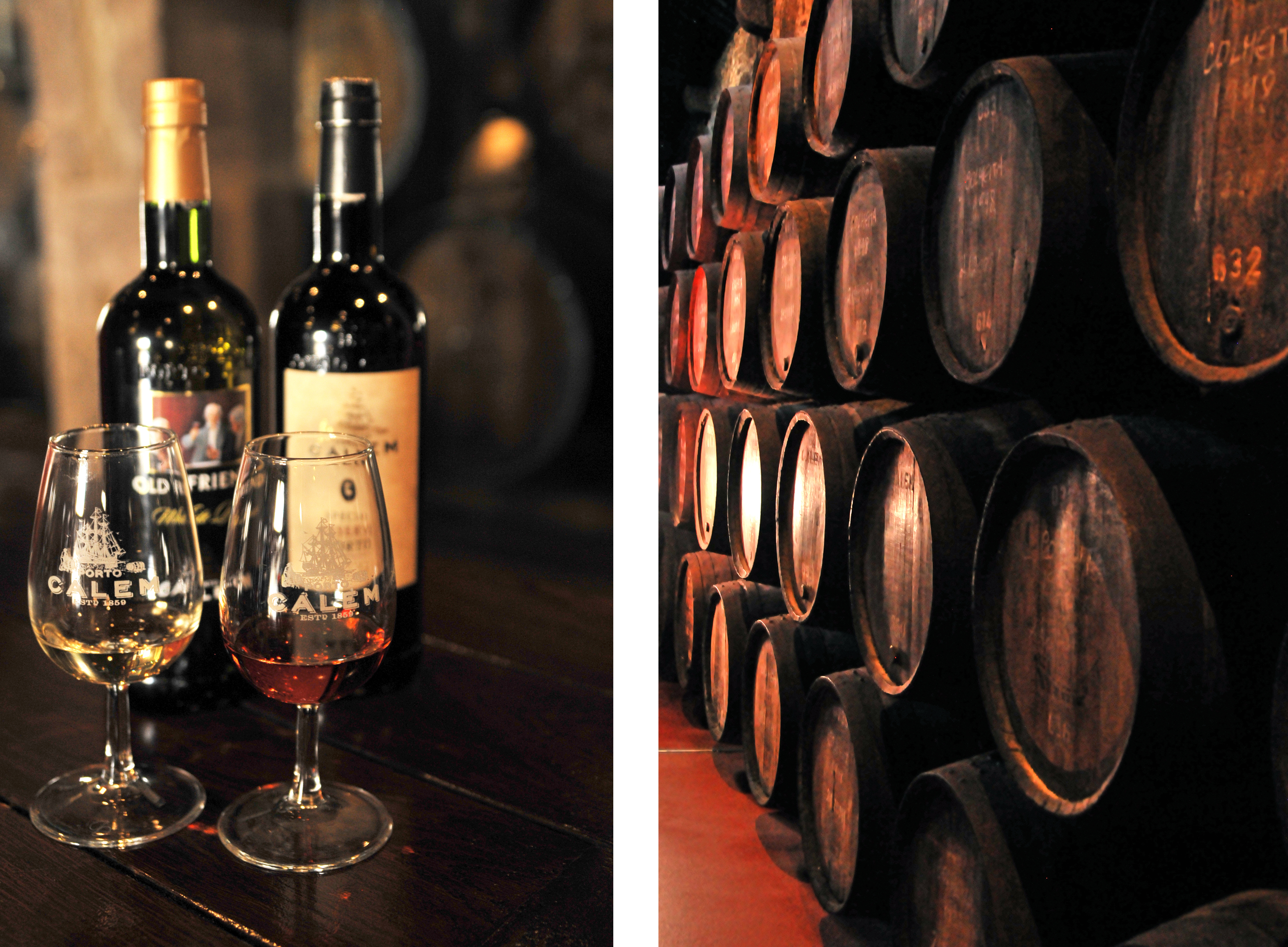 Port wine is arguably Portugal's most famous export product. It is produced in the Douro valley, after which it is shipped to Porto. The port is aged in the wine cellars in Vila Nova de Gaia on the southern riverbank. The wineries have chosen this part of the city because the hillside faces north, which means it gets less sunlight, allowing the wine cellars to stay cool. Several wineries offer a tour of their cellars. I visited Cálem, which is situated right at the riverfront, a short walk from the Dom Luís I bridge. The tour is very informative and teaches you about the different types of port, as well as the production and aging process. And of course, no tour of a wine cellar would be complete without a tasting!
3. Take the tram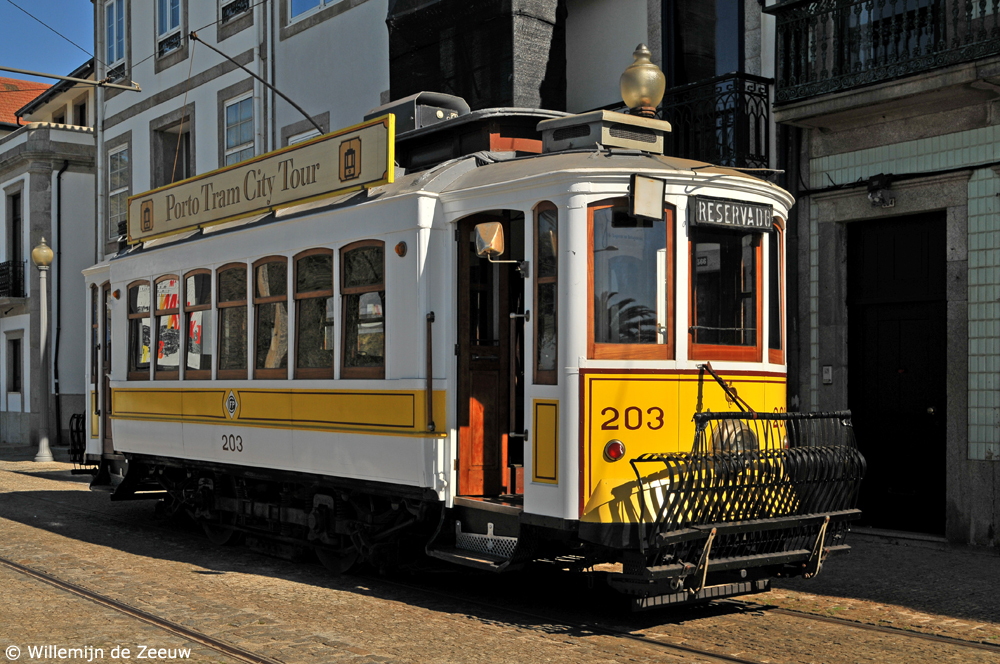 Classic trams are an iconic sight in Porto. They've been around since the end of the 19th century. These days the locals mostly opt for quicker and cheaper forms of transportation, but thankfully the trams have remained. They are a fun way to get around if you're not in a hurry, as the trams get slowed down by people, and sometimes even by a parked car. Tickets can be bought on the train. There are a couple of classic tram lines left in operation. Line 1 is the most popular with tourists, as the route follows the north bank of the river Douro. Another option, most suitable for groups, is to book a private tram tour.
4. Marvel at the buildings clad in Azulejos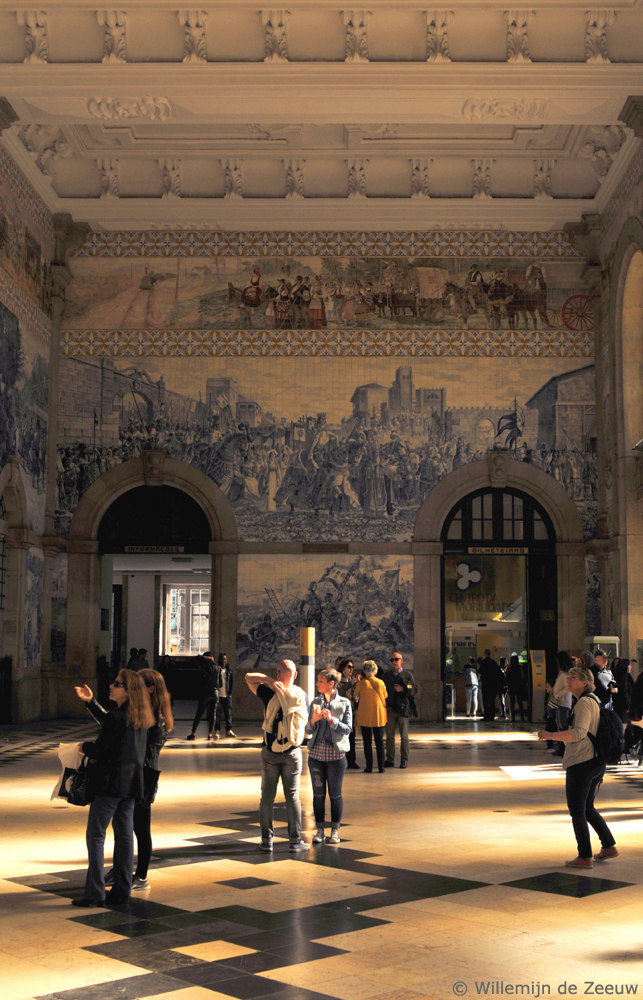 Dutch travellers will see something familiar when they catch the first sight of Porto's blue tiled façades. Except where classic Dutch Delft blue tiles usually depicted one image per tile, the Portuguese style is different. The azulejos often form one gigantic image together, like an enormous puzzle. They are most common on churches, but can also be found elsewhere, such as the São Bento train station. Tiles with repeating patterns and different colours can often be found on the houses in the older parts of the city.
5. Get inspired in a beautiful bookshop
Bookshop Livraria Lello & Irmão opened in 1906. The interior's prominent feature is an ornate staircase. As if the shop's remarkable interior wasn't enough to attract tourists, there is an additional reason for its fame. J.K. Rowling is said to have drawn inspiration from this old bookshop and its quirky staircase when she lived in Porto. Needless to say, Harry Potter fans from all over the world flock here when they visit Porto. In fact, the shop got so busy that it has had to start selling entrance tickets. Those who choose to buy something here will get their entrance fee back as a discount on their purchase. When I visited, in the spring of 2016, the building's façade was in scaffolding and there was a long queue to buy tickets, so I chose to skip it. Hopefully I'll get another chance in the future.
6. Go to the market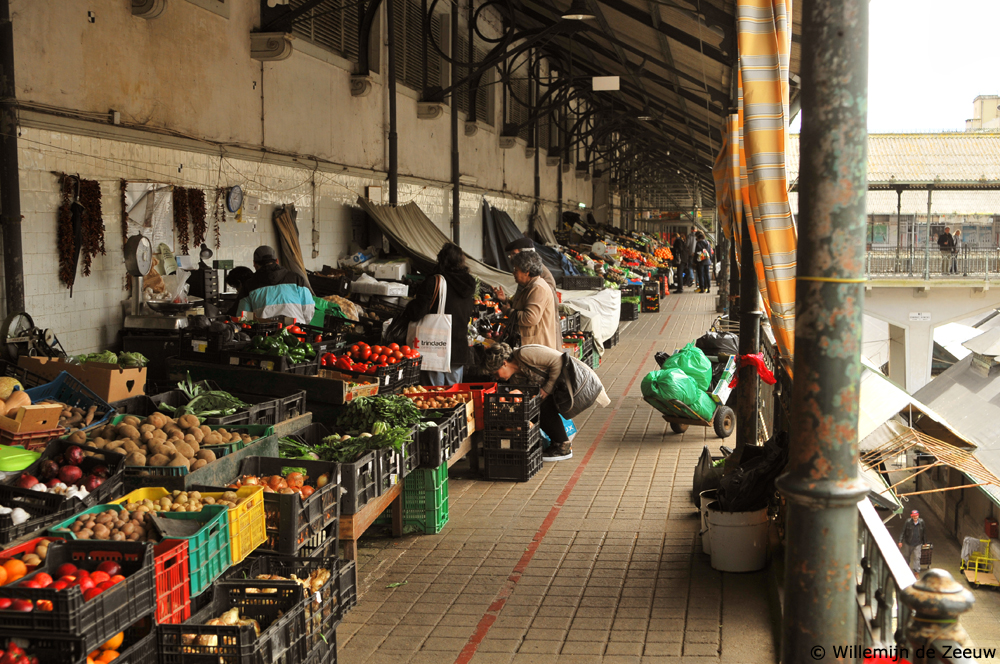 For a different kind of shopping, visit Mercado do Bolhão, Porto's best known market. It is situated in a 19th century building with fantastic wrought iron details. The shops and stalls are divided over two levels and sell mainly food, ranging from fresh produce to port wine. Although there were the inevitable souvenir stalls as well, I felt like this was very much a market for the locals.
7. Palácio da Bolsa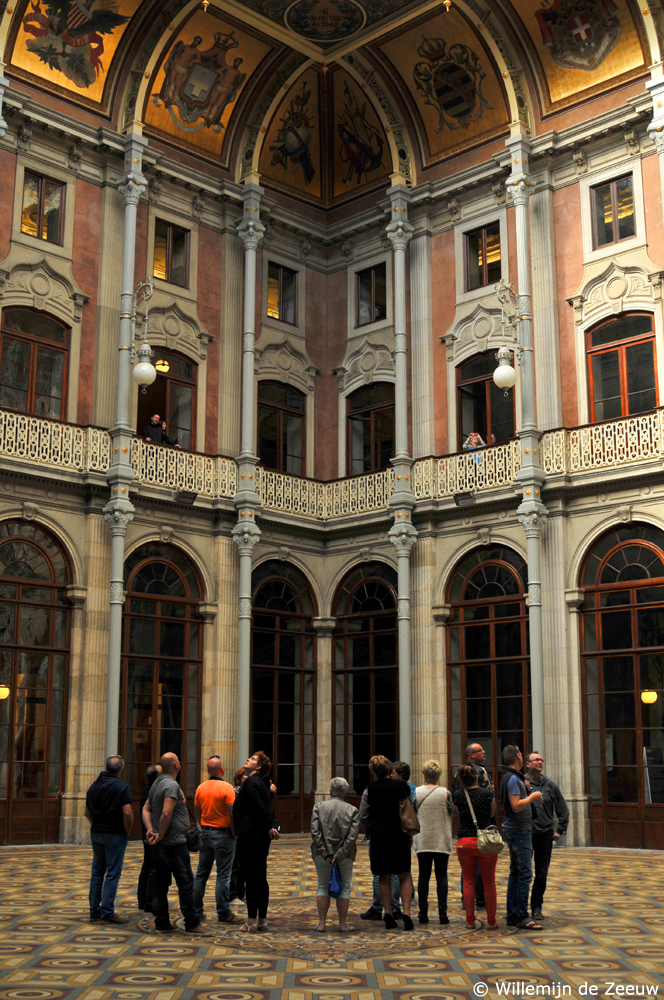 To be completely honest with you, I haven't remembered much of what the guide told me when I walked through Palácio da Bolsa. What did stick was its incredible architecture. In such a colourful city, the outside of this particular building doesn't look very special. But looks can be deceiving. From the moment I walked into the main reception hall, I was mesmerised by the stunning tile floor and the glass dome. Only one room in the building could top that: The Arabian Room. It is said to be inspired by the Alhambra in Granada and reminded me very much of my trip to Morocco. There is so much going on with the design of this room that you won't know where to look first.
What to eat in Porto
Don't let the nickname of Porto's inhabitants fool you. They get called tripeiros, which gets roughly translated as tripe eaters. I've had a lot of fantastic food during my weekend in Porto. Ironically, the tripas à moda do Porto (Porto-style tripe) wasn't to my taste. There are plenty of things you definitely do need to try though. The main themes for food in Porto seem to be seafood and summer. The food ranges from great salads to ridiculous sandwiches (sadly I didn't get a chance to try the famous Francesinha sandwich) and from strange seafood to divine desserts.
1. Bacalhau (cod)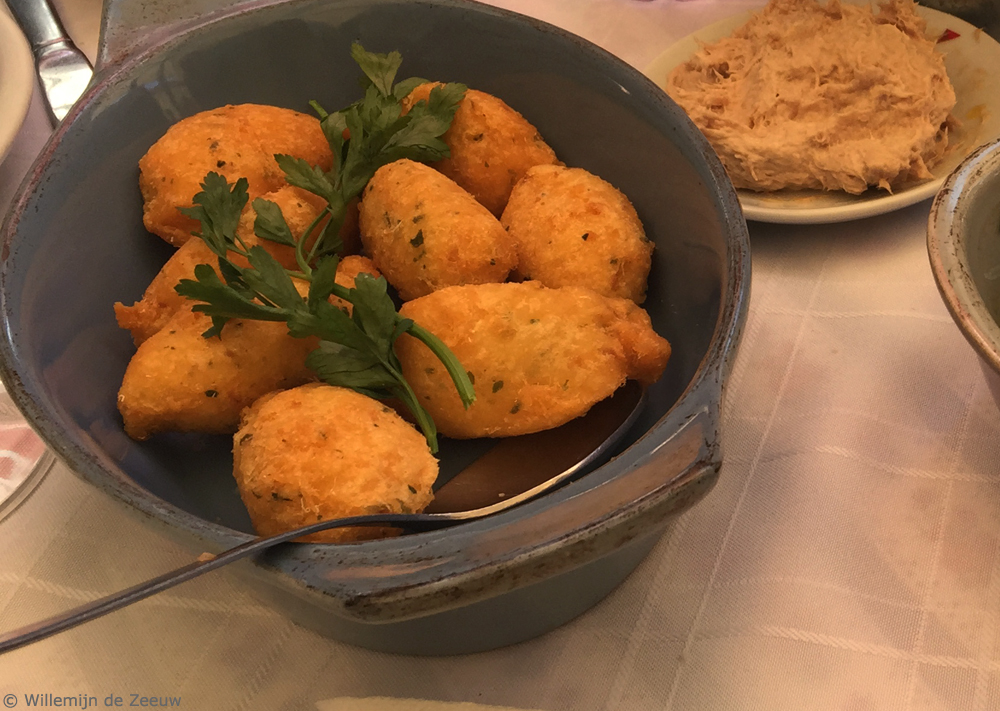 Let's start off with the obvious one: Bacalhau. It is said that the Portuguese have 365 different recipes for it, one for each day of the year. Bacalhau is salted and dried cod and can be found all over the city. Given the amount of recipes there are, there is bound to be one you like. Even if you're not a big fan of fish. The photo shows my favourite bacalhau dish of the weekend: bolinhos de bacalhau.
2. Pastéis de Nata (custard tarts)
The one thing I miss most about Porto, is the crisp pastry and velvety custard of a pastel de nata. The sweet treat originated in Lisbon, but thankfully the bakeries in Porto have mastered the art as well. I wouldn't recommend going to one of the places that have the reputation of "best pastel de nata in Porto". Those places are bound to get flooded with tourists. Instead, simply visit the nearest bakery. I promise you won't be able to have just one of these. And by the time you have to leave Portugal, you'll be addicted. Ironically, I never even managed to take a picture.
3. Octopus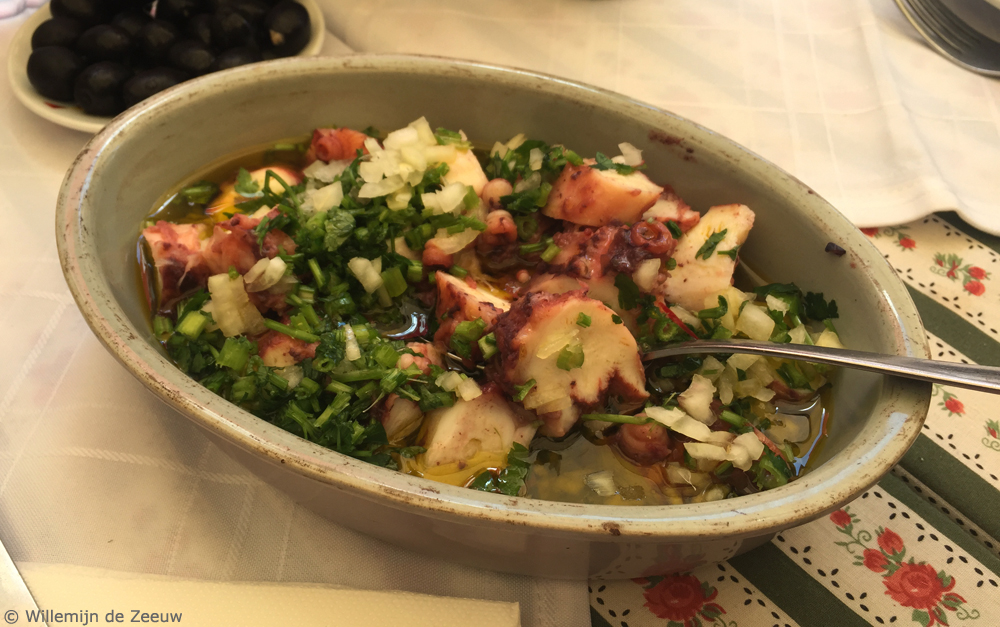 Hear me out, before you say "eww". If done badly, octopus gets a tough, rubbery texture. It is not to be confused with squid, which also gets rubbery when prepared badly. I ate octopus twice during the three days I spent in Porto and I'm hooked. The chunks of octopus were served in a generous helping of olive oil with garlic and fresh herbs. The texture was soft and tender, not at all rubbery. If you are curious to try octopus for the first time, Portugal is definitely the best place to do it.
4. Black pudding with apple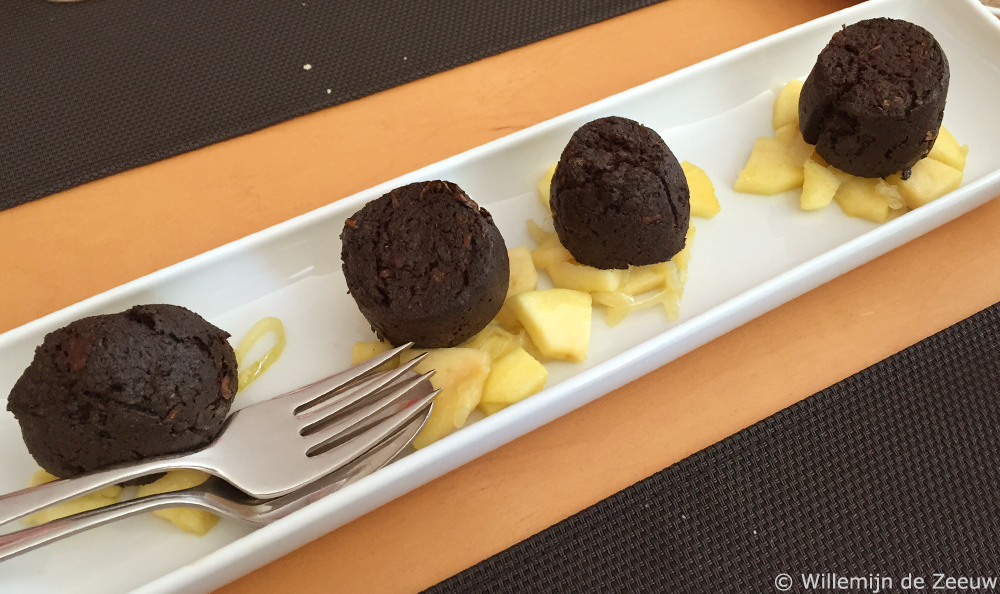 Like the previous item on the list, this appears to be an acquired taste. Most people are a bit squeamish about the idea, but black pudding can be very good. The Portuguese morcela I had at DeCastro (see recommended restaurants below) was dark in colour, soft in texture and spiced perfectly. The pairing with the fresh and slightly sweet taste of apples was a pleasant surprise and I would definitely order this again if I visit Portugal again in the future.
5. Sardines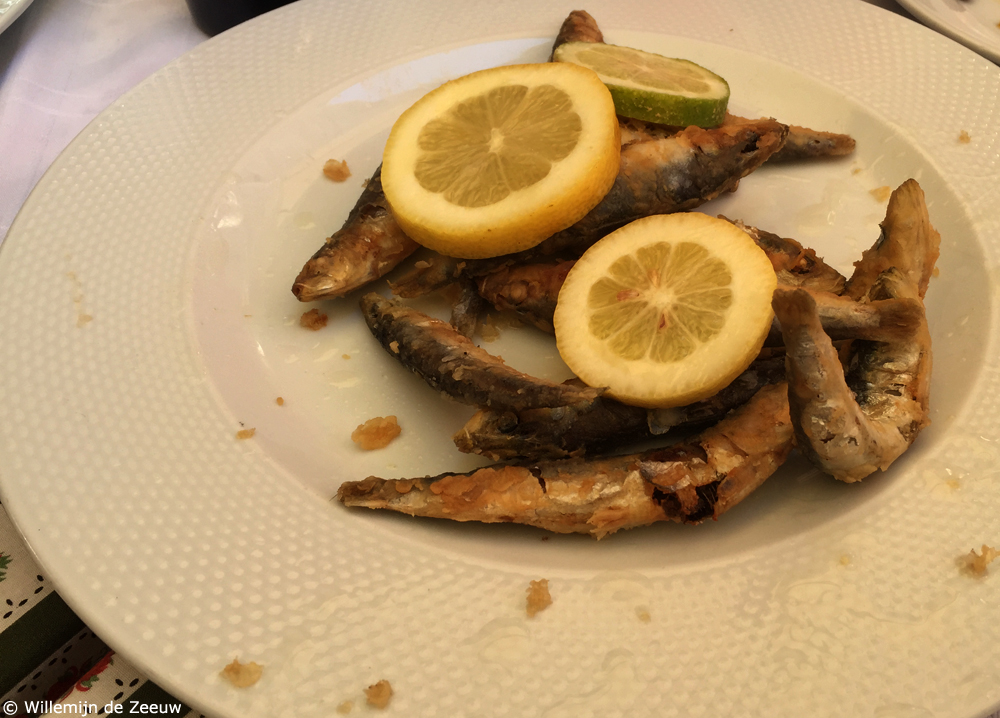 I've never been a fan of sardines. That changed when I came to Porto and tasted fresh grilled sardines. They couldn't possibly differ more from the salty tinned ones. These little fish were served fresh off the grill, garnished simply with a slice of lemon. Crispy on the outside, juicy on the inside. Grilled fish doesn't get any better than this. That said, the reputation of canned sardines has improved a lot and they are a quite popular souvenir.
6. Almond tart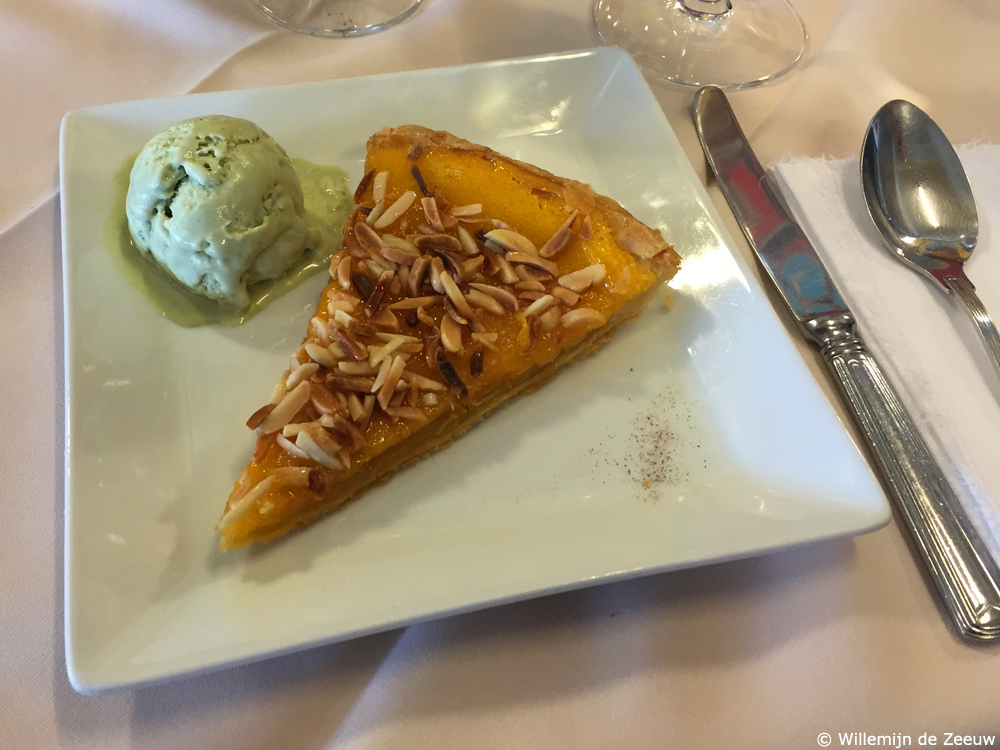 Apart from great seafood, the Portuguese make great desserts as well. My second favourite – after the aforementioned Pastéis de Nata – is Portuguese almond tart. This delicious dessert combines flaky pastry, sweet filling and a crunchy topping of almond slivers.
7. White port and tonic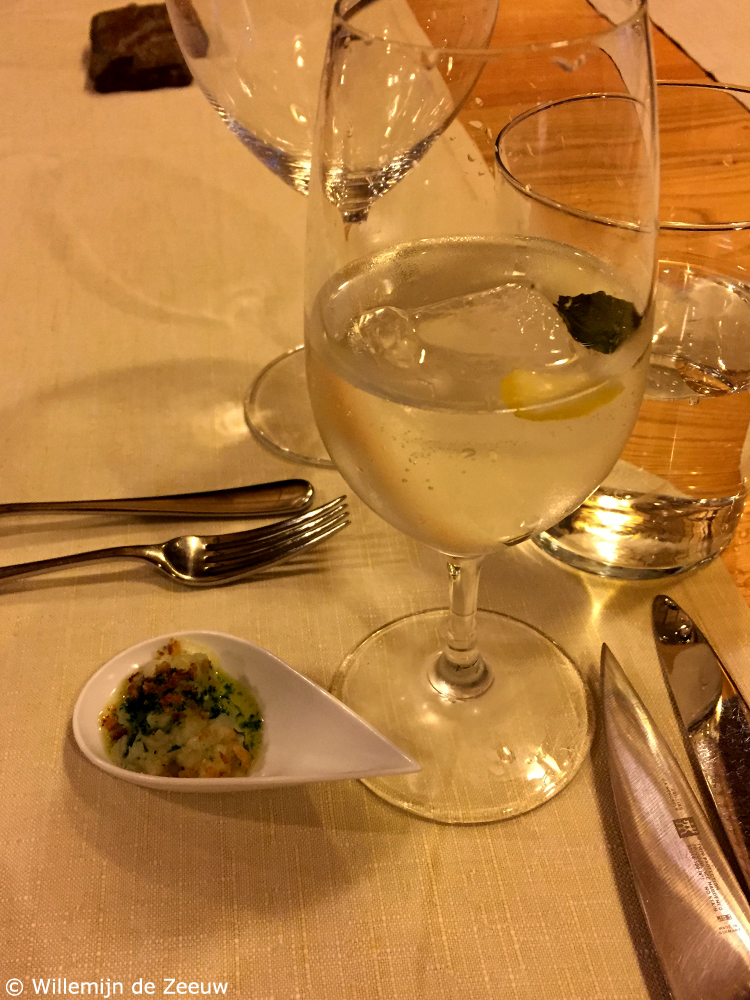 Okay, this isn't actually something to eat. Nevertheless, even the biggest wine lover is bound to get tired of drinking port all the time. The solution? Mix it up! Before I travelled to Porto, I never would have thought port could be (or should be) mixed with something. Everyone in the group I travelled with was surprised when we were presented with this drink at one of the restaurants we went to. Served with ice and garnished with a small piece of lemon and a mint leaf, white port and tonic is Portuguese summer in a glass.
Where to eat in Porto
I've only spent a few days in Porto, so I obviously don't know all the good restaurants and hidden gems. However, I can name four places that I loved. During my weekend in Porto everything was being paid for, so I don't have an accurate idea of the price ranges. I suppose the best thing to do is check the restaurant's website for this information.
Chez Lapin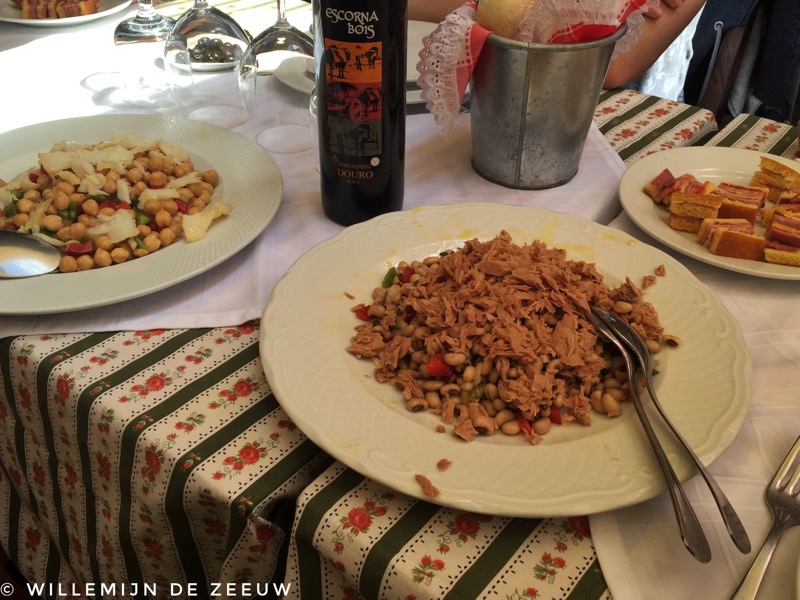 This is far from the best restaurant in Porto. In fact, when I first looked it up, I found some rather mixed messages. However, I think that as long as you see it for what it really is, this restaurant could be a highlight of your trip, like it was for me. The lunch I had here consisted of various Portuguese dishes, including summery salads, bolinhos de bacalhau, octopus and grilled sardines. It felt very much like what I imagine good Portuguese home cooking to be like. Perhaps the best thing about this restaurant is its location on the Ribeira riverfront. If you're not looking for a meal, but just for a good place to do some people watching, whilst enjoying a drink, this area is the place to be.
Cafe Guarany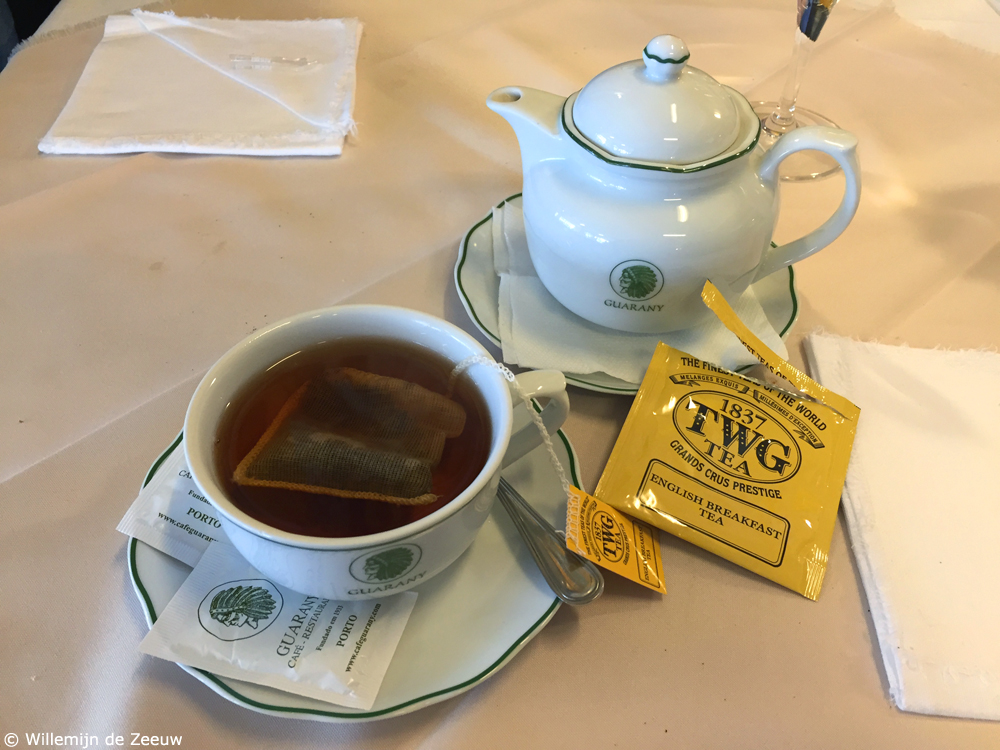 This cafe is located on Avenida dos Aliados. I can't say that Café Guarany was especially memorable for its food, although the food wasn't bad at all. Instead, this café is memorable for its history and ambiance. It first opened in the 1930's and was frequented by artists, writers and musicians, earning it the nickname "musician's coffee shop". They were said to be drawn here by the Brazilian style of the café. This style was adopted because Brazil was Portugal's main source of coffee. If not for a meal, go here for a cup of coffee (or in my case: tea) and a piece of almond tart.
DeCastro Gaia at Porto Cruz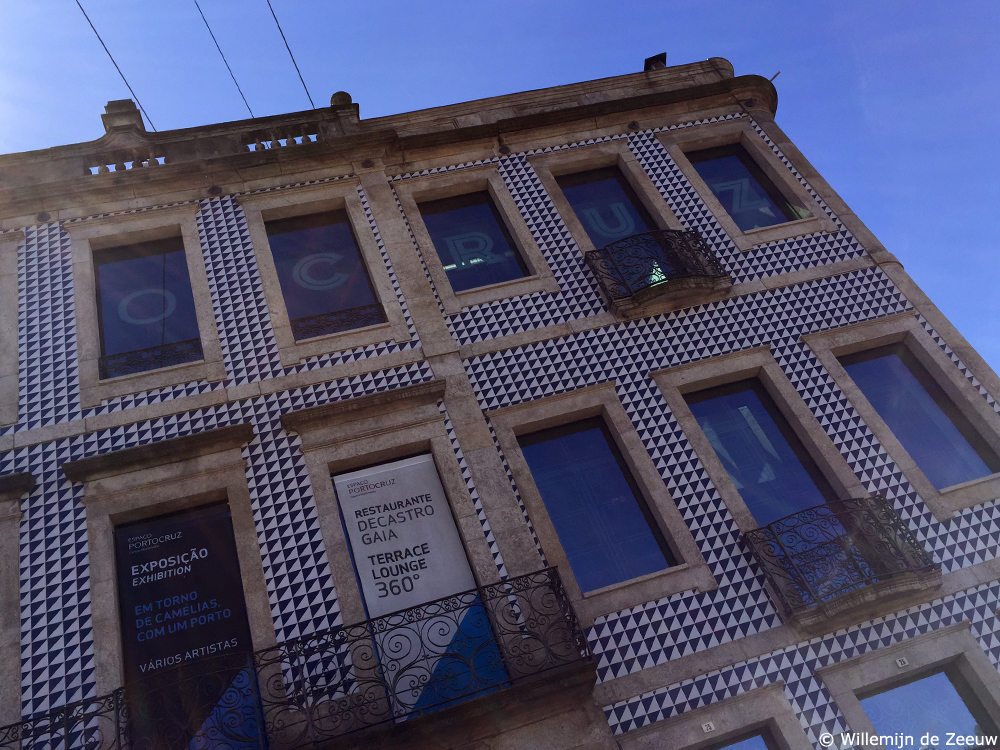 This restaurant is located in Vila Nova de Gaia. The area is less busy than the terraces on the opposite side of the river. To enjoy a cold drink in the sun, go up to the rooftop bar. The lunch I had at DeCastro Gaia was incredible. We were served a selection of dishes, some of which I otherwise probably never would have tried. The bread mash had an unpleasant texture. Definitely not a winner. However, the black pudding with apple was fantastic. So was the octopus. And the smoked mackerel. I'd recomend to combine eating at this restaurant with your visit to Cálem, as these two are quite close together.
Vinum at Graham's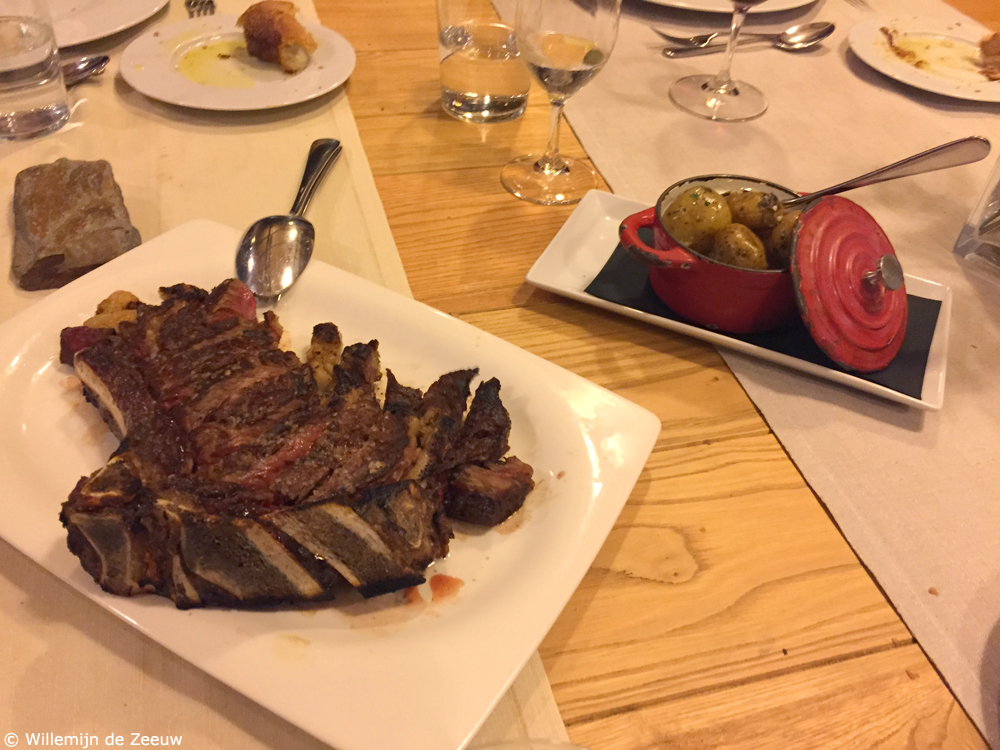 Exceptional, delicious, phenomenal. There are not enough adjectives to describe this restaurant. If you want to treat yourself to a special dinner in Porto, this is the place to go. Not exactly low in price range, but worth every penny, because of its incredible food. The meal started off great with our discovery of white port and tonic, paired with an amuse-bouche of bacalhau tartare. Amazingly, it kept getting better. If you're not a big fan of all the seafood Porto has to offer, Vinum at Graham's has got you covered. They serve gigantic rib steaks, the preparation of which can be admired through a heat proof window next to the grill. I doubt you'll find a better steak in all of Porto.
And to top it all off, the restaurant has not one, but two of the best views in the city. On one side of the restaurant, you can see the river Douro and the city centre, which looks especially beautiful at night. On the other side of the restaurant, only glass separates the guests from the wine cellar. Here, countless barrels of ageing port remind you that this is in fact a fully functional winery.