On Sunday, I wanted to escape the busy city and see some of the greener parts of Hong Kong. A large part of Hong Kong Island is actually not filled with skyscrapers, impossible as it may seem from the perspective of Victoria harbour. I was spending the day with my best friend. Our plan of hiking the Dragon's Back trail didn't really go as well as I'd hoped.
Leaving the city to hike the Dragon's Back trail
A quick bus ride took us from Central to the start of the hiking trail, on Shek O Road. Unfortunately, the humidity was particularly stifling that day. I'd hoped it would be less bad once we got out of the city, but if anything, it felt more humid among the trees of the actual jungle than it did in the concrete jungle of Kowloon. The hiking trail started off a lot steeper than I'd anticipated and consisted mostly of uneven stairs. Within half an hour, I'd already drank – and sweated out – a whole bottle of water.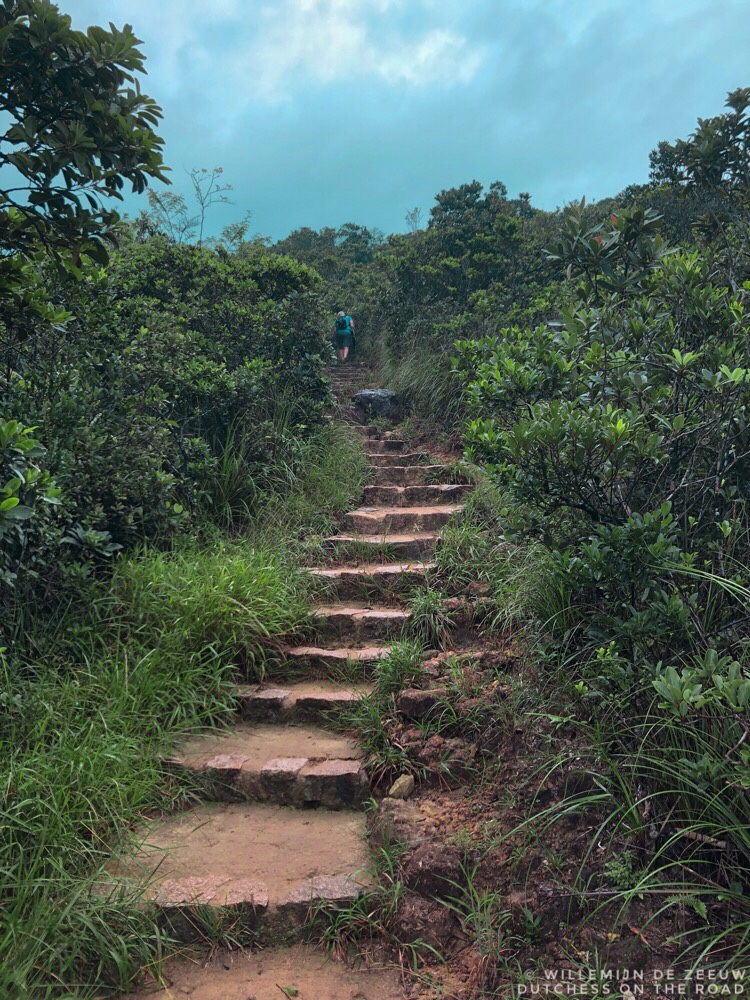 The complete trail is about 8,5km long and I'm not a very experienced hiker. I mean, I can walk about 15-20km in The Netherlands, but my home country is very flat. If I didn't already understand my inexperience in hiking before my trip to Asia, the hike at Lake Baikal in Russia had certainly reminded me. The heat and humidity only seemed to be getting worse, so I had to make the decision to turn back. It made me really sad because I had looked forward to hiking the Dragon's Back trail very much. The scenery was absolutely stunning. However, I had to listen to my own body at this point, which simply refused to adapt to this climate.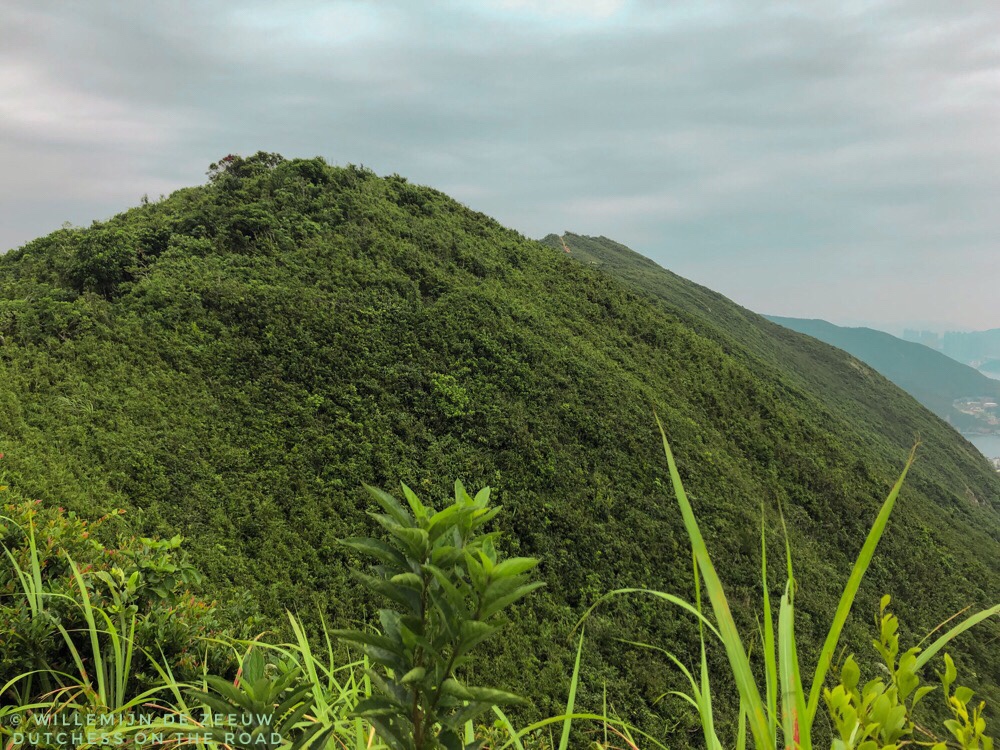 I absolutely hated quitting, but it gives me all the more reason to come back for it some day. Perhaps during one of the colder months of the year, or when my hiking stamina has improved. After returning to Kowloon, we took a minute to freshen up in my hotel room (I really needed a dry T-shirt), before heading back out to explore the city.
Shopping at Hong Kong's famous markets
We spent the afternoon going through the markets, buying souvenirs for everyone back home. We had seen a small part of the markets the day before, and I really enjoyed exploring more of them. I tried my first ever cup of bubble tea. Although I love milky tea, I'm not fond of overly sweet tea, so some of the most extravagant concoctions were ruled out immediately. Where Janet went for a brown sugar tapioca latte, I went with a more basic tapioca milk tea.
Seeing how much I hate regular iced tea, I wasn't expecting to be a huge fan of this either. I was very curious to try it nonetheless. Bubble tea seems to be so incredibly popular in many parts of Asia. It's also quickly gaining popularity in some of the bigger cities in the west. The iced milky tea turned out to be surprisingly good, although I wasn't too impressed by the tapioca balls. They're fun, but I thought they tasted a little odd. Not particularly bad, just odd.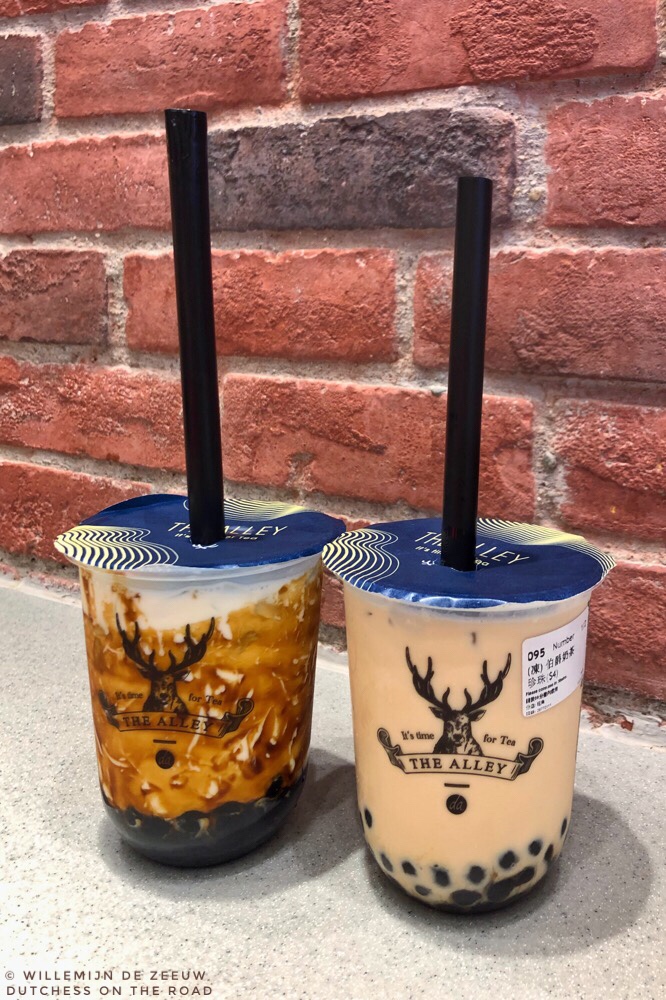 Buying my weirdest souvenir so far
Speaking of odd, one of the other places we visited was the section of Shanghai Street that's full of kitchen supply shops. I was looking for a specific "souvenir" to buy for myself. I adored the shops on this street. Each shop had its own specialty. There were separate shops for bakeware, crockery, chopping boards, and last but not least: knives! I love cooking and for the longest time, I'd wanted to buy a Chinese chef's knife. I decided to wait, so I could buy one in Hong Kong.
When researching where the best shops would be, I came across a shop I had previously seen in one my favourite travel shows. The late Anthony Bourdain visited Hong Kong for his TV show "Parts Unknown". In that episode, he raved about the quality of the knives and bought a Peking Duck knife here.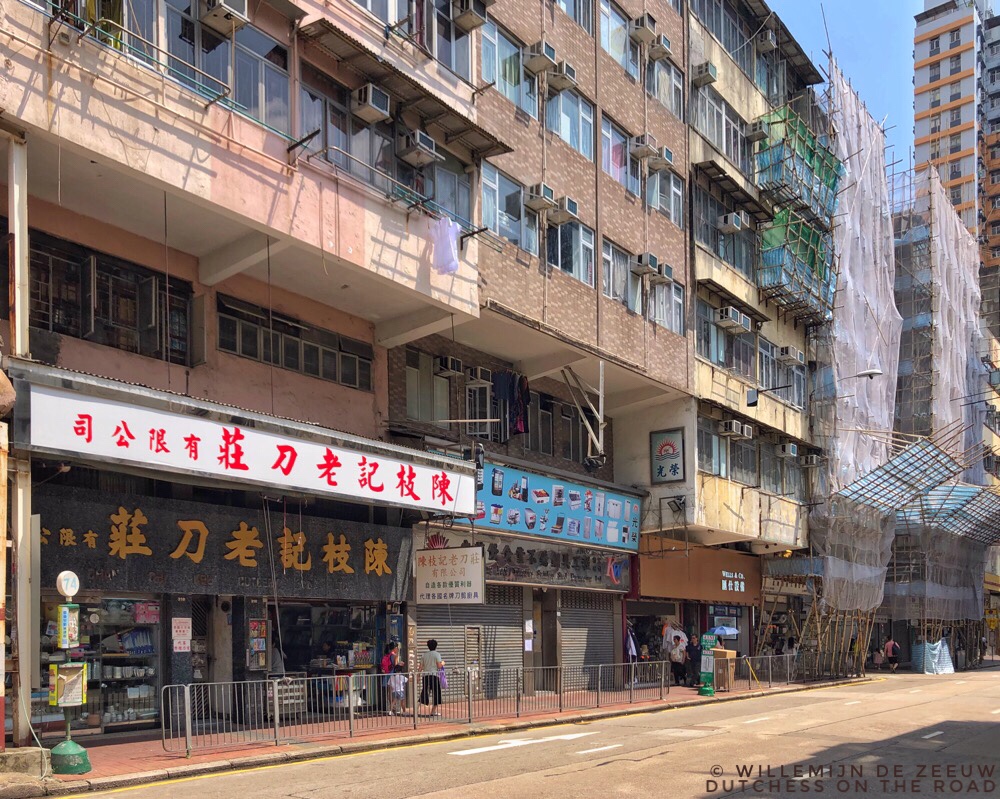 Anthony Bourdain's way of travelling was a real inspiration to me. Some of the things he said have changed the way I travel, maybe even the way I see the world. I really could not pass up the opportunity to buy something from the same shop. If I was going to buy a Chinese chef's knife anywhere in Hong Kong, it would have to be here.
I was not disappointed when I entered the shop. The wall behind the counter was full of glass cabinets with knives, ranging from fairly small ones to obnoxiously large butcher's knives that looked like horror movie props. I was thankful to have my friend there as a translator. I'm sure it aided me in picking the perfect knife for my kitchen at home. It wasn't cheap, and taking it through customs at two airports would be a big gamble, but I'm glad I went for it. (Miraculously, neither Hong Kong, nor Dubai customs asked me about the knife in my checked luggage.)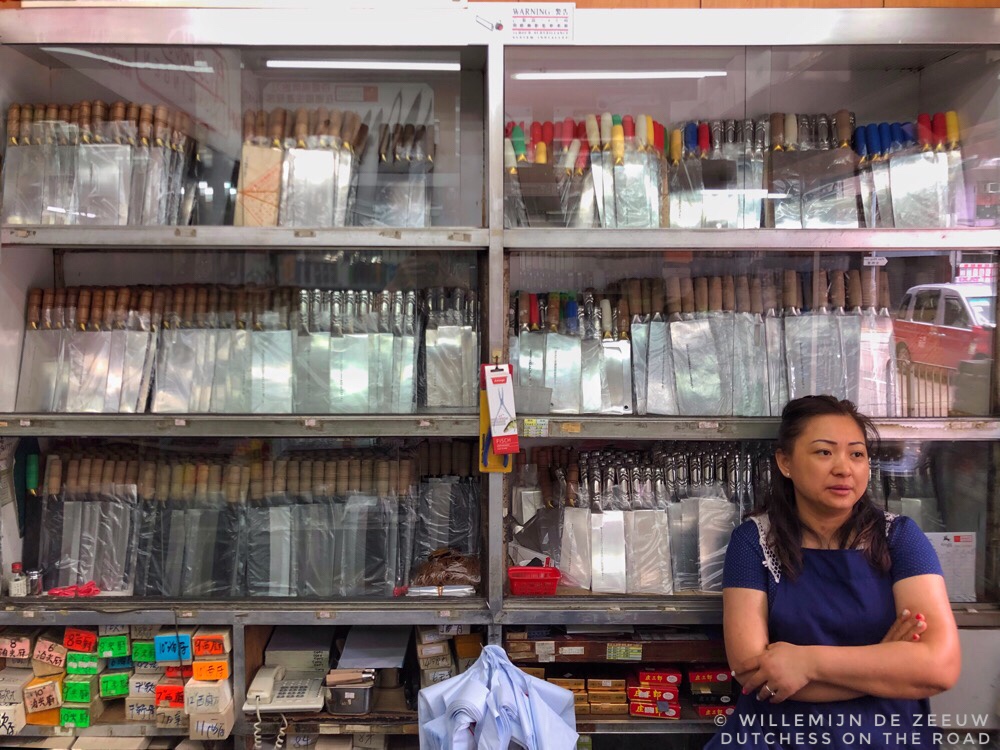 Dinner with the family
In the evening, we went to Janet's place, to have dinner with her family. It was fantastic to meet them and it was really interesting to see where they live. Hong Kong is known for its many tall aparment buildings, and this one wasn't that unique. There are many similar buildings in the area. It was a very interesting look into every day life in Hong Kong, and how it differs from some other parts of the world. Having the opportunity to have dinner with a friend and her family, who live on the other side of the world, was a unique gift that I won't quickly forget. Janet's mother had even gone through the effort of learning some English, so she could talk to me.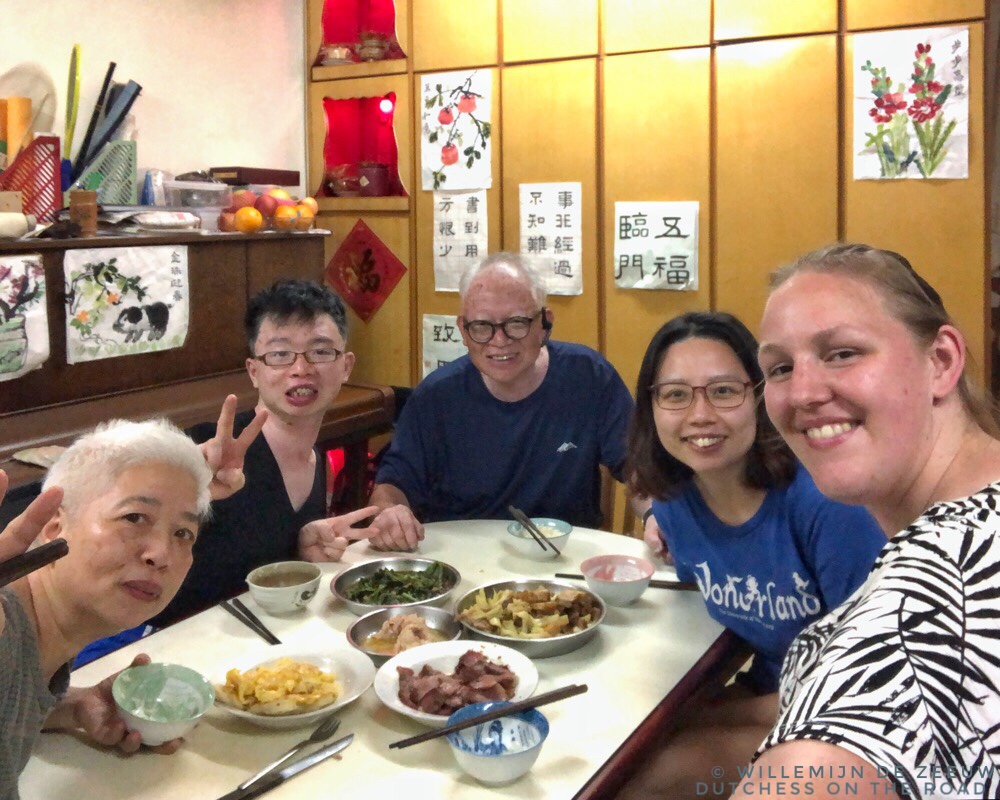 The situation with the protests in Hong Kong was quite heated at the time, and it was all over the news. It was interesting to talk about how this was portrayed in Hong Kong media compared to European media. We didn't go into the topic too deeply though. I really didn't want to come off as rude by discussing a sensitive topic that I didn't know well enough as an outsider.
Later that evening, I had to say goodbye to my friend. It made me quite sad to think that I would soon be on the opposite side of the planet again. Neither of us had any idea when we would be able to see each other next. At the same time though, I am deeply grateful for the time that we did get to hang out. It's fantastic how you can instantly feel like no time has passed at all when you finally get to see a faraway friend again. Hopefully we will be able to meet again soon.