Ever since moving here a couple of months ago, I've had plenty of time to get settled into my new home. It's about time I added some finishing touches. I love having my favourite travel photos on the walls. That way, they form a daily reminder of my best moments on the road. The only thing that was still missing, was one of my panoramic photos. Thankfully, I was able to do another test for Saal Digital. Just like when I tested their photo book, I received a discount in exchange for an honest review. There is only so much that can be said about this, so I suppose I'll let the pictures do the talking.


Since I already had the software, ordering my Saal Digital wall decor was a very quick process. I chose the panoramic photo I shot when I went hiking in Cinque Terre, Italy. The photo is printed on a 120x40cm piece of aluminium (Alu-Dibond). I briefly contemplated acrylic glass, however it's more expensive than aluminium and can't be printed as large.
Delivery trouble
Ordering may have been easy, but the delivery sure wasn't. It was stuck in the system at a DHL facility for quite a while, where it got wrongly sorted no less than six times. Thankfully though, my wall decor was incredibly well protected by thick layers of foam and cardboard. Even though the parcel seems to have been dropped on its corner, the photo wasn't damaged.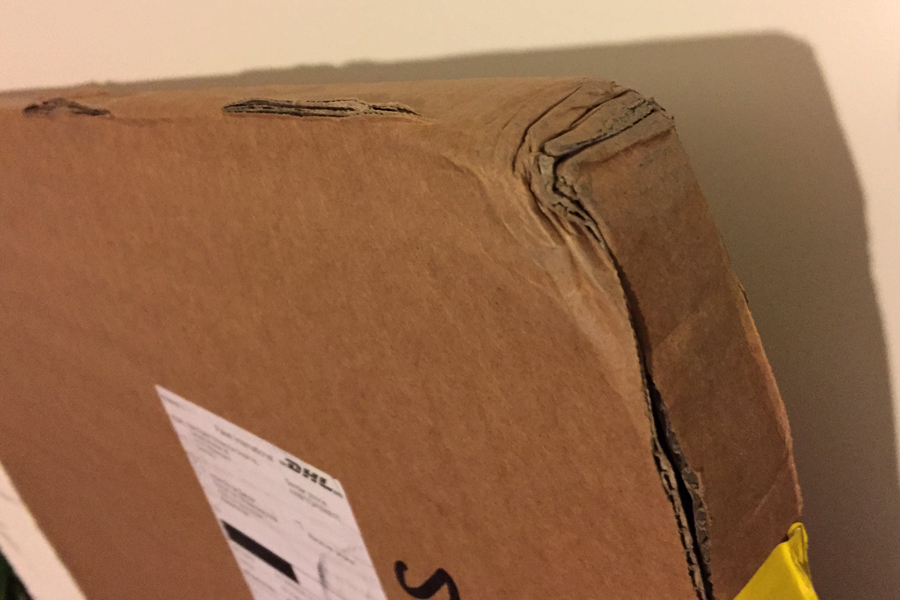 The wall decor
I'm very much impressed by the quality of the print. The material is an aluminium-composite sandwich panel, with a beautiful matte finish.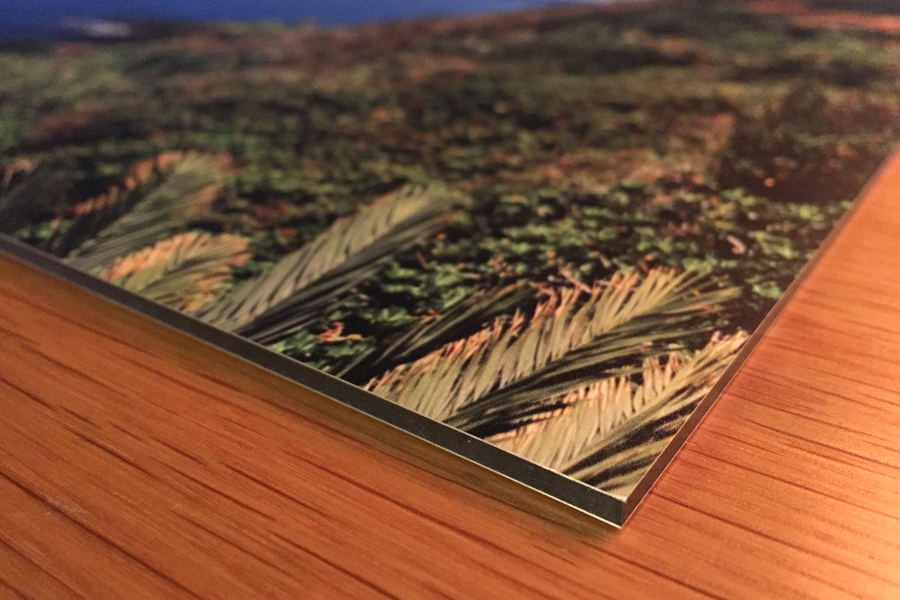 The only bad thing I have to say about this wall decor is actually my own fault. Parts of the photo are very dark. Although that isn't immediately obvious on a computer screen, I really should have done a test print on paper.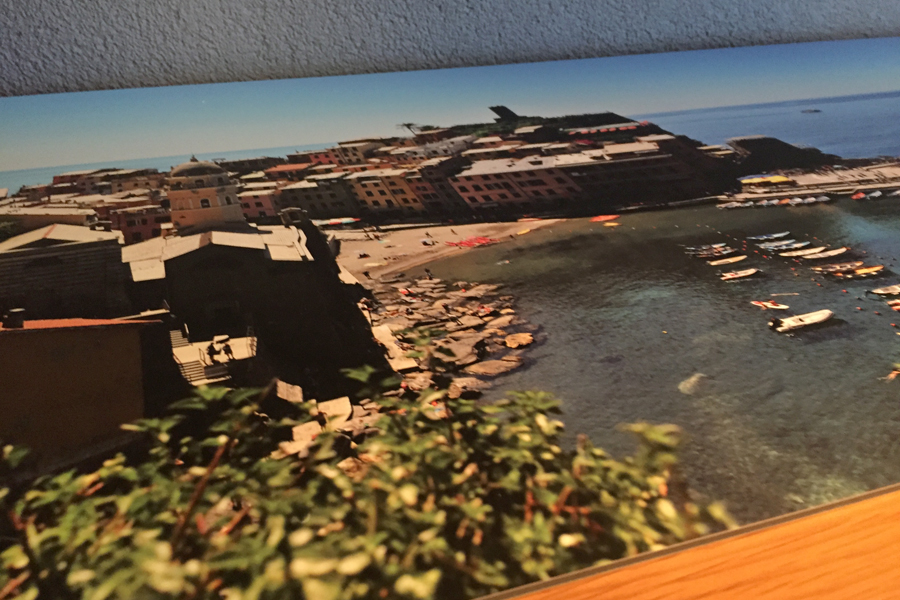 I wish I could show off the quality of this print. This photo of it really does not do it justice. The colours and the details are amazing. I keep discovering new things in this photo.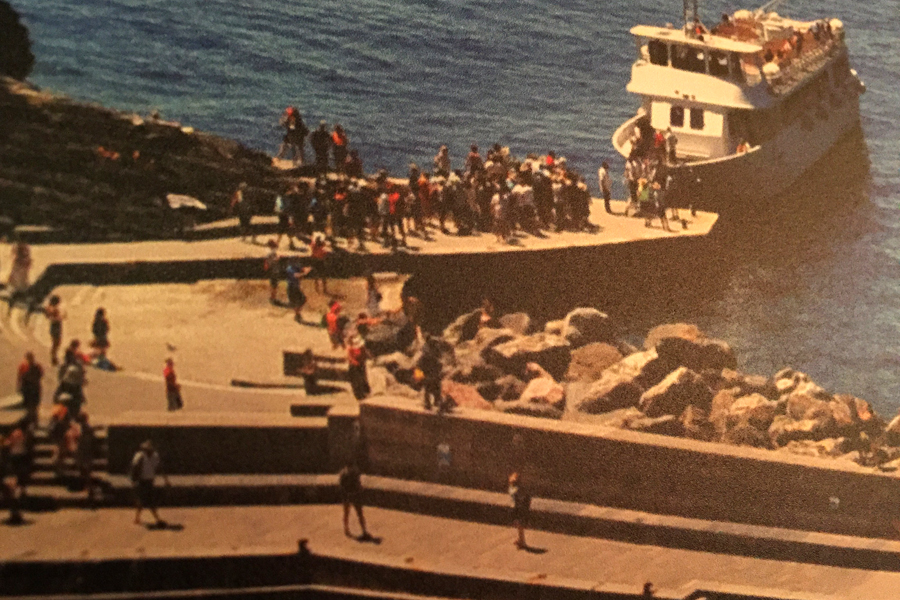 There were a couple of options, but I picked the standard wall mounting. It looks sturdy enough, so I'm glad I didn't go for one of the more expensive options. However, with a print this large, I'm going to need a little help getting it on the wall.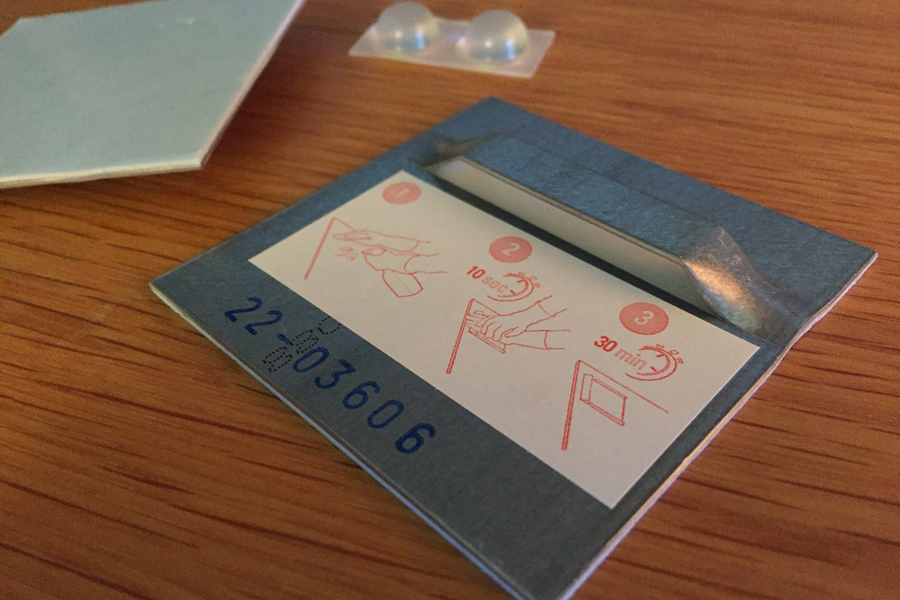 All in all, I'm definitely not a fan of DHL. However, I am very happy with my print from Saal Digital. It reminds me every day of the great trip to Italy I had this summer.